My Journey
If you like getting together with friends and fellow wine lovers to learn about some great new wines in a relaxed, social environment, you will love our events!
I am a trained wine educator, writer, and scientist who comes from Irish roots. That ensured good food was always a central part of life. My parents, ever embracing things Canadian, added a new tradition to our Sunday dinner – wine. I seem to remember lots of wines with animal names at this point in time. This developed into an informal wine club in University, where like minded friends and I tried new wines every week, including some from a new winery at the time - Inniskillen.
Following my graduation with a M.Sc. in Microbiology, what followed in my adult life was attending tastings with some of Canada's leading wine writers such as Tony Aspler and David Lawrason, taking courses offered by the WSET, reading more wine books and magazines than I can count, and travel to wine regions all over the world. Some of the regions I have tasted include: France (Provence, Chateauneuf du Pape, Gigondas, Vacqueyras, Hermitage, Cote Rotie, Burgundy, Chablis), Southern Spain, Italy (Tuscany, Sicily), United States (Napa, Sonoma, Santa Lucia Highlands, Paso Robles,Temecula, Virginia) not to forget Canada's great wine regions (Niagara, Prince Edward County, Okanagan, Similkameen, Cowichan, Salt Spring Island, Annapolis Valley).
This journey made me a ardent lover of wine and food to go with it. My passion for wine finally culminated with my company – Wine Journeys. I formed it to help people discover great wines and food to go with them. My journey continues and I hope you will join me. Cheers, Trent
Why Come to a Wine Tasting Event?
You will have a chance to try wines from both local wineries and locations around the world with food samples. There will usually be a theme.
The wines will be selected from Vintages and the LCBO General List. So, you can buy them after tasting them.
You will have a chance to meet others who think wine is a good topic of conversation!
It is a casual, social environment geared to enjoying and learning about wine and wine appreciation.
It is conducted as a tutored tasting; that is, you will learn more about the wines, how they are served, and wine in general.
You will come away from each evening with new wines to consider and armed with new wine knowledge.
Those who feel they have limited knowledge about wines, as well as those who are more experienced are welcome... just come to enjoy!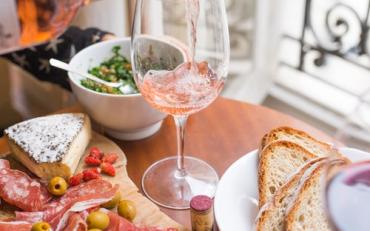 Wine Journeys presents
Viva Italia - Must Try Wines from Italy!
Wednesday, January 23, 2019
Wine Journeys
7:30-9:30 PM
More info
Come, bring some friends, live "La Dolce Vita" and forget winter as you join us on a wine tour of Italy at our beautiful new venue, Chillz Lounge!
What People are Saying about Wine Journeys
" Commentary excellent for the beginners and for experienced, it was well organized "
"This was a great evening that the beginner or the fanatic wine drinker could appreciate."
" Very enjoyable because the numbers encouraged questions and thoughtful responses."