Monthly Wine Tasting Evening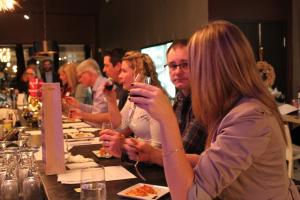 A monthly event at Chillz Lounge, Barrie, ON.
We are featuring Tasting by the Lake on the patio once a month for the summer.
Please see our Events Page for more information.
Private, Charity and Corporate Wine Tastings
Private, in home, charity, and corporate wine tastings can be conducted in your home, office, or venue of your choice.
Great for get togethers with friends, charity fundraising, or for employee/customer appreciation.
Please contact us for price options and information.
Wine Dinners
Private wine pairing dinners can be arranged in your home or we work in partnership with restaurants to host wine pairing dinners.
Details on our restaurant dinners on our Events Page.
Wines and Weddings
We can help you select the perfect wine for your day! Book us for a wine tasting for your Stag and Doe or for a private session for just your wedding party. We can find a wine you and your guests will love.
Please contact us for price options and information.
Wine Courses/Seminars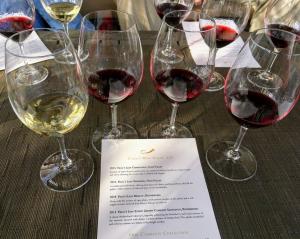 We offer wine courses and seminars to help you learn more about wine and food.
Please contact us for more information or watch for announcements under Events on our website.